The smarter E Podcast Episode 82 | February 24, 2022 | Language: German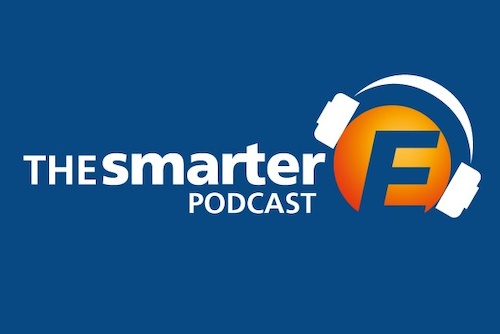 The German Federal Ministry of Transport has published a new funding guideline "Non-public charging stations for electric vehicles - companies and municipalities". In the future, this will provide funding for the construction of charging infrastructure at employee parking lots, for electric vehicles in company or municipal fleets, and for company vehicles. The BMDV states that the new program will add an important component to the electromobility funding - in addition to the now expired wallbox funding for private charging points, the "on-site charging infrastructure" program for public charging points and, of course, the much-discussed Germany network for HPC charging. But what is there to consider here? And what lessons can be learned here? Conrad Hammer from the National Charging Infrastructure Control Center in Berlin reveals this and more.
Timeline:
1.26: Current key figures from the potential for charging infrastructure in the commercial sector
7.40: What does the experience from previous programs show, what to look out for?
10.35: How does one concretely benefit from the subsidies?
14.02: Who is allowed to sell electricity and who pays for this electricity?
22.25: For which funding programs should you hurry to apply?
About The smarter E Podcast
The smarter E podcast is all about the current trends and developments in a renewable, decentralized and digital energy industry. Our moderators Tobias Bücklein and Zackes Brustik welcome and interview personalities who shape our industry and drive developments forward. A new episode is published every Thursday.
Click on the logo to listen to the podcast on the platform of your choice.
About Conrad Hammer and the National Charging Infrastructure Control Center
Conrad Hammer has been acting as head of the Federal-States-Municipal Coordination and the Funding team at the National Charging Infrastructure Control Center in Berlin since the end of 2020.
On behalf of the Federal Ministry of Transport, Building and Urban Affairs (BMDV), the National Lead Agency for Charging Infrastructure coordinates and manages activities to expand the charging infrastructure in Germany under the umbrella of the federally owned NOW GmbH. It provides support in planning, implementing and promoting the charging infrastructure. In order to better understand the need for charging columns, the control center collects relevant data and networks all important players and shares its knowledge.
Content Partner