The smarter E Europe, Europe's largest platform for the energy industry, takes place from June 19–21, 2024. It brings together the four exhibitions Intersolar Europe, ees Europe, Power2Drive Europe and EM-Power Europe with 115,000+ (expected) visitors, as well as four conferences with 1,800 attendees, which take place from June 18–19, 2024.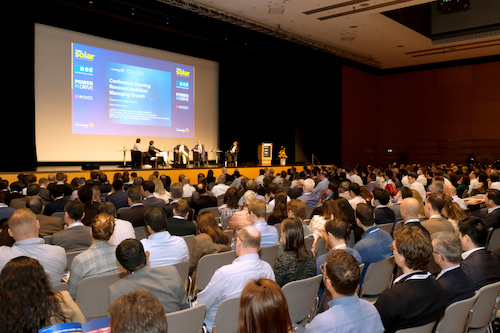 The Call for Abstracts Center is now closed, as the submission deadline was December 15th.
Do you have new research results or innovative projects that you would like to present to a professional audience? Then help shape the program of the conferences and the Green Hydrogen Forum and submit your abstract.
Intersolar Europe Conference: PV-Power Plants, Floating PV, Agri PV, BIPV, Technologies, Off Grid, Decarbonization
ees Europe Conference: BESS, Trends in Utility-Scale and C&I, Regulatory and Market Frameworks, Finance, Technology
Power2Drive Europe Conference: Electric Vehicle and Charging Market Outlook, Best Practice Charging Infrastructure, Bidirectional Charging and Vehicle2X, Charging Challenges for EVs, E-Mobility Data, Electrification of Fleets, Zero Emission: Challenges of Energy Supply, Interaction of EV, CPO, EMP and user
EM-Power Europe Conference: Utility scale, Residential Scale Solar and EV Grid Integration, Grid innovation, Heat Pumps, Virtual Power Plants, Microgrids, Business Models, Processes, Regulations
Green Hydrogen Forum: Drivers for H2 from Renewables, Business Models and Cases for Early Markets, Public-Private Cooperation, Assisted Markets and Long Term Roadmaps, Technologies, Markets, Projects
Presentations at the conferences and the Green Hydrogen Forum are held in English. Please find further details on topics and the submission process in the Call for Abstracts Center.