Industry News – July 20, 2022 | Sarah Hommel de Mendonça
How can photovoltaics be introduced into city environments? And how can urban renewable energy generation be reconciled with the need to reduce urban heat islands? These questions were very much on the minds of all those who attended the 38th PV-Symposium, which took place in Freiburg from June 21–23, 2022. Solar green roofs are a highly promising application, offering a win-win solution. They benefit urban climates, sustainable energy usage and the structural maintenance of flat roofs, while also promoting the decentralized generation of solar power and energy supply to buildings.
In 2020, approximately 92 percent of all flat roof surfaces had no vegetation. There is an enormous potential to unlock here; the use of roof greenery is both extremely versatile and backed by ample research. Rainwater is retained and the air temperature decreases through evaporation, while plants absorb CO2 and bind particulate matter. Installing greenery on roofs helps to reduce both noise and leaks; it also promotes biodiversity and protects the waterproof roof sealing.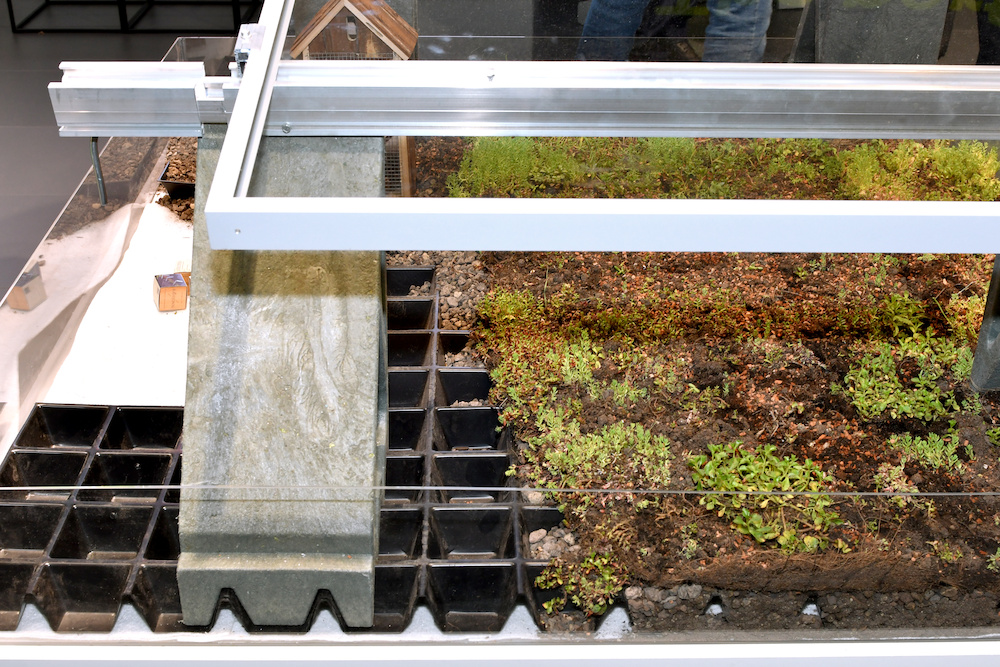 When it comes to urban land use conflict, are green roofs in competition with the use of PV systems on roofs? Not at all. In fact, the combination of photovoltaics and roof greenery has considerable advantages over a homogeneous surface using only PV. In comparison with an unprotected roof sealing, the addition of greenery increases the life span of the installation and delays the need for the first major repairs by several years. The evaporative properties of plants also create a cooling effect, which subsequently leads to a higher level of efficiency in the PV module. At the same time, the yields generated by the PV installation contribute to the economic viability of green roofs which, in turn, can be counted as a climate protection measure.
The technical requirements of PV installations that are integrated into solar green roofs form the basis of the individual environmental planning principles of this installation combination, and they have been developed specifically for this purpose. Both systems using the superimposed load principle and specific substructures are used, while bifacial modules are also becoming more and more profitable.
Intersolar Europe 2023 (June 14–16, 2023, at Messe München) will showcase the latest technologies and innovations in the PV sector.