Do you have solutions for battery production technologies? Do you provide production equipment for battery cells and modules or system assembly? Do you manufacture or supply materials for cathodes, electrolytes or coatings? Are you involved with battery research, testing, recycling or certification?
Then ees Europe is the place for you! Suppliers to energy storage can meet buyers interested in innovative manufacturing solutions, automation technology and production facilities.
Background Information
The European battery market is booming. Production capacities for lithium-ion batteries are growing faster in Europe than in any other region of the world. Current forecasts predict that the continent's share in this global manufacturing business will increase from around 6 percent now to 16–25 percent by 2030. Alongside projects by European manufacturers such as Tesvolt, VARTA and Saft, numerous production plants are also being set up in Europe – particularly in Germany – by businesses from elsewhere such as Tesla and CATL.
According to Bloomberg NEF, the main drivers of this positive development are the falling costs and the simultaneously growing sales, in particular due to electromobility. The expansion of European battery production is also profiting from subsidies offered by the European Commission, which is supporting businesses involved in battery cell research and innovation through its program Important Projects of Common European Interest (IPCEI). The European Investment Bank, too, is investing in battery development on the continent, with around one billion euros paid out in 2020 alone.
Make the most of this growth at ees Europe Restart 2021 in Munich, where you will find the companies who are shaping the future of battery production technologies.
Join us on October 6–8, 2021 in Munich as exhibitor and highlight your battery production solutions in our special battery production technologies area in hall B6!
Your Own Booth in the Battery Production Technology Area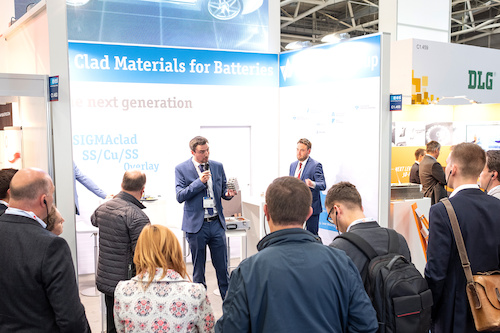 Showcase your machines und automation solutions for battery production in direct closeness to the exhibtion booths of leading battery manufacturers as LG Chem, Samsung SDI, CATL, Varta and many others. Exhibitors showcasing solutions for battery production are prominently located in a dedicated area in Hall B6. Present your company with your own exhibition booth.
Find available booth spaces with the interactive booth space selector .
The Cost Calculator is a great tool to help you calculate the best use of your exhibition budget.
Your Advantages for a Successful Participation
Profitable Synergies Thanks to Parallel Events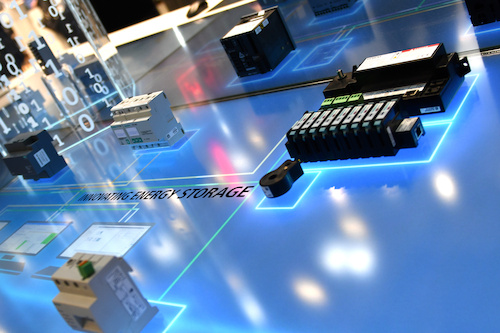 The smarter E Europe brings together previously isolated sectors such as electricity, heat, and transportation, serving as the perfect platform to showcase battery production technologies together with related areas of the new energy world.
Visibility Package
Innovative products and services alone won't lead to success if nobody knows about them. As an exhibitor, you will benefit from our marketing package, which will help you give your company the visibility it deserves.
The following services are included in the package free of charge:
One press release sent out via the service newsaktuell
Banners
Extensive entry in the exhibitor list
More marketing opportunities can be found here .
AWARD Participation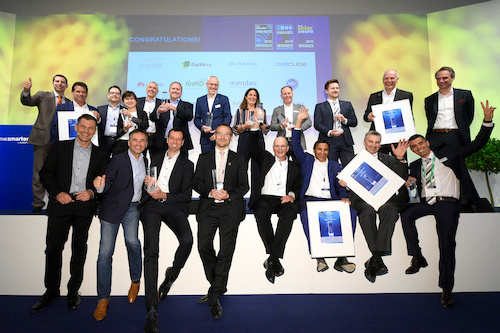 Do you have a future-oriented technology in mind your company has been successfully working on?
Then show your pioneering spirit and put your own innovative strength in the spotlight with the next ees AWARD.
The winners will be announced during The smarter E Europe Industry Days in a virtual AWARD Ceremony and immediately benefit from the increased attention from visitors and the media.
Registration starts January 1, 2021. Participation fee is €200.
Get in Touch