Side Event | May 12, 2022, 1:00pm | ICM Munich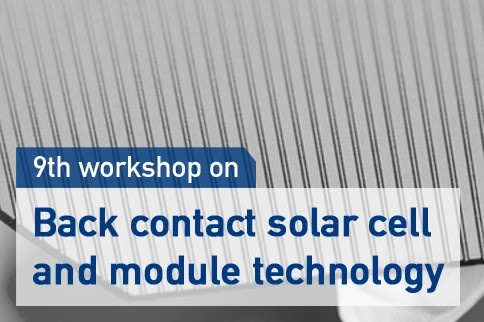 The workshop covered the latest developments in the field of back contact (BC) solar cells and modules. Challenges on the way to the industrialisation of the BC approach and examples for a successful transfer to mass production were in the focus of the workshop.
Moreover, innovative solutions for integrated PV products based on BC technology were discussed in detail. The workshop will led room for an exchange of views and thoughts.
Program details and tickets were available via the website of the organizer.
Program Overview:
1:00pm: Registration
1:30pm: Opening by Radovan Kopecek (ISC Konstanz) and Florian Clement (Fraunhofer ISE)
1:45 - 3:00pm: Session 1: R&D results
3:00 - 3:30pm: Coffee break
3:30 - 17:15pm: Session 2: Industrial production and deployment
5:15pm: Summary and announcement of next BCworkshop
5:30 - 6:30pm: Closing & get together
Media Partners