The smarter E Podcast Episode 41 | March 11, 2021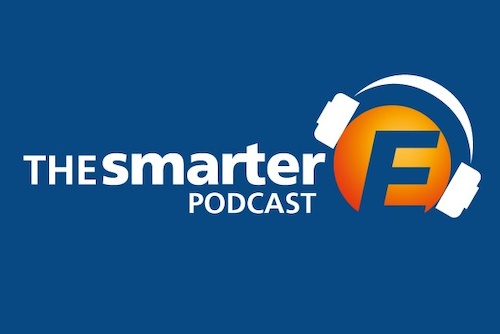 The off-grid solar sector is playing an essential role in the fight against the COVID-19 pandemic. Solar home systems and efficient appliances are keeping the lights on in health centres, powering local businesses and helping families stay connected and informed. However, in the first half of 2020, global sales fell 26% compared to the same period in 2019, curbing the sector's record-breaking growth. But what are the current developments? Which regions are particularly affected? And what solutions are there?
We talk about this with David Lecoque, CEO of Alliance of Rural Electrification (ARE).
Timeline:
3.00: What do we mean by off-grid solar plants?
4.02: Differentiation between micro-grids and stand-alone systems
10.05: Which regions/countries are particularly affected or dependent on off-grid systems?
12.36: About regulatory and financial resources

About The smarter E Podcast
The smarter E podcast is all about the current trends and developments in a renewable, decentralized and digital energy industry. Our moderators Tobias Bücklein and Zackes Brustik welcome and interview personalities who shape our industry and drive developments forward. A new episode is published every Thursday.
Click on the logo to listen to the podcast on the platform of your choice.
About David Lecoque and ARE
The Alliance for Rural Electrification (ARE) is an international business association that promotes a sustainable decentralised renewable energy industry for the 21st century, activating markets for affordable energy services, and creating local jobs and inclusive economies. David Lecoque builds on nine years of experience in the renewable energy sector, specialising in policy, regulation and business development.
Through his work, he leads the association, provides streamlined business development services to ARE members, develops strategic and commercial partnerships, and advises governments and donors on how to improve market conditions to achieve clean energy access (SDG7) and broader sustainability in Africa, Asia and Latin America.
This Podcast Episode is Supported by