The smarter E Podcast Episode 52 | June 17, 2021 | Language: German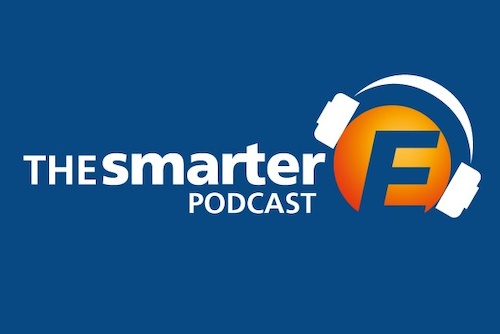 The Federal Constitutional Court in Karlsruhe is forcing Germany to do more to protect the climate, the International Energy Agency (IEA) is calling for a halt to new oil and gas fields, and the G7 countries are stopping money for coal-fired power plants from 2022. The fight against the climate crisis is in full swing. Politicians in Germany have reacted and recently presented a new climate protection law. The new bill stipulates that Germany should emit at least 65 percent fewer greenhouse gases by 2030 than in 1990, compared with only 55 percent previously. CO2 emissions are to fall by as much as 88 percent by 2040. This results in annual emissions targets for the transport, energy and building sectors, for example.
But what are the consequences of the climate crisis for business and politics, and what targets are appropriate? What specific steps need to be taken? Prof. Dr. Hans-Martin Henning, Institute Director of Fraunhofer ISE and member of the German government's Expert Council on Climate Issues, tells us.
About The smarter E Podcast
The smarter E podcast is all about the current trends and developments in a renewable, decentralized and digital energy industry. Our moderators Tobias Bücklein and Zackes Brustik welcome and interview personalities who shape our industry and drive developments forward. A new episode is published every Thursday.
Click on the logo to listen to the podcast on the platform of your choice.
About Prof. Dr. Hans-Martin Henning and Fraunhofer ISE
The Fraunhofer Institute for Solar Energy Systems ISE is an institution of the Fraunhofer-Gesellschaft zur Förderung der angewandten Forschung e.V. and is located in Freiburg im Breisgau. Its activities are related to applied research and development in the subjects of engineering and natural sciences in the field of solar technology and photovoltaics.
Prof. Dr. Hans-Martin Henning acts as Institute Director of Fraunhofer ISE and Professor of Solar Energy Systems at the Albert Ludwig University of Freiburg. At the end of 2020, he was also appointed by the Federal Cabinet to the new Expert Council for Climate Issues. The independent expert panel of five scientists advises the federal government on the application of the Federal Climate Protection Act.
This Podcast Episode is Supported by