The smarter E Podcast Episode 62 | September 9, 2021 | Language: English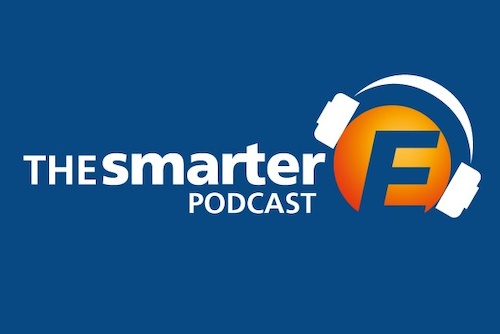 Everyone is talking about the climate-friendly production of green hydrogen. One company that has been driving the industry forward for some time now is Enapter AG. Enapter develops and produces compact and scalable AEM electrolysers. Thomas Chrometzka, Head of Strategy at Enapter, reveals what exactly lies behind this, what the most exciting technologies on the market are at the moment, how the development of the European hydrogen economy is progressing and how energy trading could change in the future.
Note: Due to a monsoon during the recording there is unfortunately some noise in the background, we apologize for that!
Timeline:
2.20: About Enapter and the anion exchange membrane (AEM) technology
6.49: Enapter Campus & what opportunities does hydrogen offer in general in terms of job creation in Europe?
11.45: What are the most promising/exciting technologies in the green hydrogen sector?
17.36: Dezentralisation: What are the biggest barriers here in Europe?
About The smarter E Podcast
The smarter E podcast is all about the current trends and developments in a renewable, decentralized and digital energy industry. Our moderators Tobias Bücklein and Zackes Brustik welcome and interview personalities who shape our industry and drive developments forward. A new episode is published every Thursday.
Click on the logo to listen to the podcast on the platform of your choice.
About Thomas Chrometzka & Enapter
Enapter is a rapidly growing company based in Pisa, Italy with offices in Germany, Thailand, and Russia. The company develops and manufactures the patented anion exchange membrane (AEM) electrolysers for hydrogen production from water and electrical energy.
Thomas Chrometzka oversees market and business development at Enapter. He has been in the solar industry and international development for more than a decade. He is based in Bangkok and knows the region inside out. He co-founded the smart energy start-up support initiative New Energy Nexus Southeast Asia as well the start-up SolarLux.