The smarter E Podcast Episode 01 | May 21, 2020 | Language: German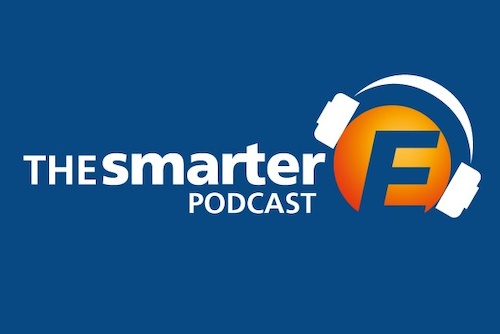 In times of corona and climate crisis, it is an important sign that PV expansion in Germany is gaining momentum.
However, the outdated solar cap threatened another setback for the German PV industry. The federal government has already promised to lift the solar cap for 2019, but the opponents have only now actually reached an agreement. Literally at the last second. The solar cap contradicts the expansion goals of the federal government. And especially in times of an impending recession by Covid-19, the further expansion of PV could strengthen the regional economy, create jobs, boost sales and, last but not least, reduce global dependency.
Carsten Körnig, General Manager of the German Solar Industry Association (BSW) has brought the latest status directly from Berlin and outlined it for Tobias Bücklein, moderator of The smarter E Podcast.
About The smarter E Podcast
The smarter E podcast is all about the current trends and developments in a renewable, decentralized and digital energy industry. Our moderators Tobias Bücklein and Zackes Brustik welcome and interview personalities who shape our industry and drive developments forward. A new episode is published every Thursday.
Click on the logo to listen to the podcast on the platform of your choice.
About Carsten Körnig and the BSW e.V.
The BSW - Bundesverband Solarwirtschaft e.V., together with its more than 500 member companies, is firmly committed to the increased expansion of solar energy and solar storage in Germany and is currently fighting among other things for raising the PV expansion goals as well as abolishing the solar roof cap and the "sun tax".
This Podcast Episode is Supported by