Industry News – Thursday, August 13, 2020
The Advanced Research of Integrated Energy Systems (ARIES) provides a platform for research at the 20MW level to understand the impact of new grid-connected devices. Researchers at the National Renewable Energy Laboratory (NREL) of the Department of Energy (DOE) as well as the scientific community will be able to work on this new scale of experimentation capability in the areas of energy storage, power electronics, hybrid energy systems, future energy infrastructure and cybersecurity.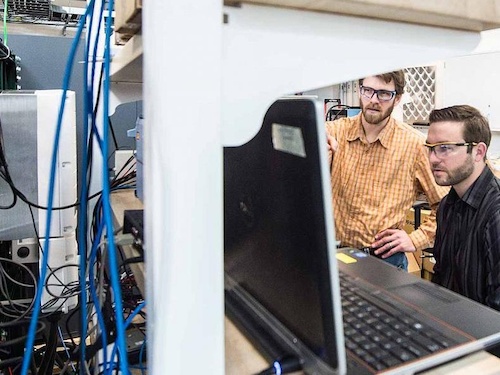 "As our Nation's energy system continues to undergo dramatic transformations, there is a growing need for research on how to best integrate all of our energy resources on the grid in order to provide the most reliable and affordable electricity to the American people," said Secretary of Energy Dan Brouillette at the ARIES launch.
Existing capabilities at NREL's Energy Systems Integration Facility (ESIF) will be leveraged. With a high-speed data link, ARIES will be interconnected with other national laboratories.
NREL Director Martin Keller adds: "The ARIES platform will lay the foundation for the next generation of energy systems that are resilient, reliable, secure, affordable, and clean. We are thrilled to welcome this new research capability to NREL and look forward to transforming the future energy landscape with our partners through ARIES-enabled research."

Source: US Department of Energy | www.energy.gov
Image: National Renewable Energy Laboratory | www.nrel.gov
The ees International Magazine is specialized on the future-oriented market of electrical energy storage systems, not only from a technological-, but also a financial and application-oriented point-of-view. In cooperation with ees Global, the ees International Magazine informs the energy industry about current progress and the latest market innovations.