Industry News –Tuesday, November 10, 2020
The TVA (Tennessee Valley Authority), a corporate agency of the USA that provides electricity for business customers and local power companies, has confirmed that the new 100-megawatt solar facility in Obion County, Tennessee, is going to supply carbon-free energy to Google's data centers in Clarksville, TennHollywood, Alabama.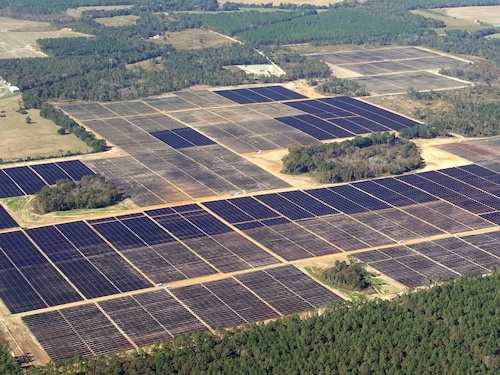 Florida-based solar developer Origis Energy will own and operate the plant, using the Green Invest Program to develop the solar farm. The Green Invest program helps customers meet their long-term sustainability goals with renewable energy projects in TVA's service area. Google had already purchased 266 megawatts of power generated by multiple solar farms linked into the TVA electric grid to power the data centers.
According to Origis' plans - and pending environmental reviews ­- the solar facility will be operational by the end of 2022. Google joins the ranks of four other Green Invest Deals TVA completed this year, with companies such as General Motors and Facebook.
Chris Hansen, TVA vice president, Origination and Renewables, said: "TVA's Green Invest can deliver clean, reliable renewable energy at a competitive price – stimulating growth across our seven-state region and giving our region a competive advantage through public power."
Johan Vanhee, Origis Energy chief commercial officer and chief procurement officer, said: "This Tennessee solar milestone is another demonstration of the success of TVA's Green Invest partnership. Such utility innovations are helping Google reach its aim to be the first major company to operate carbon free by 2030. We are very pleased to add 100 megawatts to this goal while contributing to the economic development of Obion County."

Source: TVA │ www.tva.com
The ees International Magazine is specialized on the future-oriented market of electrical energy storage systems, not only from a technological-, but also a financial and application-oriented point-of-view. In cooperation with ees Global, the ees International Magazine informs the energy industry about current progress and the latest market innovations.