Since the year before last, at Ensinger Mineral Heilquellen, a beverage company, CO2 has only been coming in the shape of bubbles inside its bottles of mineral water. Coca-Cola seeks to reach the same goal in Europe by 2040. Both of these companies are representative of the same trend: More and more companies – big or small – have set themselves the target of becoming climate-neutral, or at least reducing their energy demand and emissions.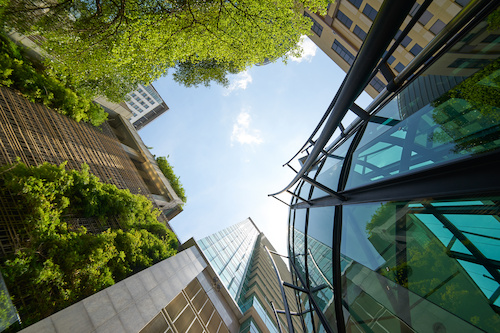 Driven by political and societal circumstances, the desire to become climate-neutral often goes hand in hand with the wish to become more energy independent and to use alternative energies.
Giving orientation, focusing on sustainability and strengthening resilience: A large number of companies will be part of The smarter E Europe in order to support the journey towards climate neutrality and energy independence. Visitors will learn everything there is to know about how to curb energy costs and how to achieve long-term cost control while becoming increasingly independent from external factors.
The smarter E Europe reflects our times and grants visitors from around the world access to the latest trends, as well as the pioneers and market leaders of the energy industry. From renewable energy generation to storage, from energy management and efficient energy use to e-mobility: All the knowledge and technology that companies need can be found at Europe's largest platform for the energy industry with its four concurrent expert exhibitions, Intersolar Europe, ees Europe, Power2Drive Europe and EM-Power Europe from June 19–21, 2024 in Munich.