The smarter E Europe Exhibition Newspaper Issue 02 2020
In view of the rapid pace of climate change, as well as technological developments and plummeting prices for energy from renewable sources, the energy transition is progressing ever more quickly. In talking about climate change, researchers refer to what are called tipping points. The Antarctic ice sheet is melting faster and the ocean is warming up more rapidly than previously forecast.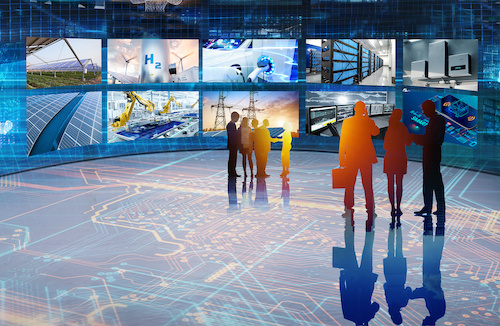 Climate change is alarming and its effects disconcerting, providing us with a real motivation to take action. Society's resolve to decarbonize is palpable. The measures that we take between 2020 and 2030 are crucial for preventing further tipping points. This decade will decide whether or not we will be able to achieve the global target of net zero carbon dioxide emissions. While achieving a vision of a new energy world where electricity and heat are generated by 100 percent renewable sources and supplied safely and reliably around the clock without causing any damage to the environment or climate is more urgent than ever before – it is also within our reach.
A quick look at The smarter E Europe, the continent's largest platform for the energy industry, shows that the optimal conditions for achieving this goal are already in place. The necessary technology has long been perfected. What's more, new developments in the industry are pushing this progress forward, with business models in energy storage, smart grids, and e-mobility boosting development even further. All that is missing is the full support of the politicians in charge of implementing the necessary change. Visit The smarter E Europe in Munich and discover innovative products and solutions for a sustainable energy industry!