The smarter E Podcast Episode 127 | March 09, 2023 | Language: English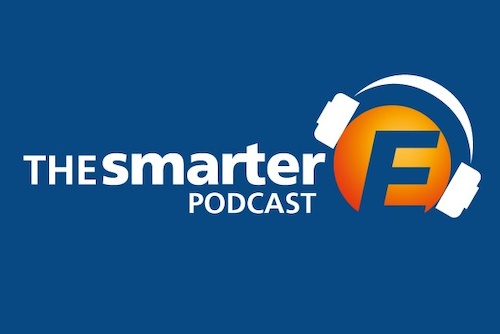 For years, experts around the world have been warning of cyberattacks on utilities and power grids. German authorities are also on the trail of a hacker group that is specifically spying on the power grid. The attacks on wind power companies in northern Germany a year ago showed how quickly malware can paralyze parts of our energy system. And there are many points of attack, from the growing number of PV and wind power installations, to battery storage and charging systems, to smart meters.
The European Network for Cyber Security (ENCS) is a non-profit organization of network operators whose mission is to improve cyber security by sharing knowledge. In our podcast, we talk with Maarten Hoeve, Director Technology, European Network for Cybersecurity (ENCS) about the potential dangers of cyberattacks and how we can make our energy systems more secure.
Timeline:
05.25 How high do you assess the risk of a blackout due to a cyberattack?
12.25 Is the threat increasing due to the digitalization and decentralization of energy supply?
15.11 How are grid operators and energy suppliers positioned in terms of cybersecurity?
19.02 What can we do to reduce the risk of cyber attacks?
About The smarter E Podcast
The smarter E podcast is all about the current trends and developments in a renewable, decentralized and digital energy industry. Our moderators Tobias Bücklein and Zackes Brustik welcome and interview personalities who shape our industry and drive developments forward. A new episode is published every Thursday.
Click on the logo to listen to the podcast on the platform of your choice.
About Maarten Hoeve & ENCS
The European Network for Cyber Security (ENCS) is a non-profit member organization that brings together critical infrastructure stake owners and security experts to deploy secure European critical energy grids and infrastructure. Founded in 2012, ENCS has dedicated researchers and test specialists who work with members and partners on applied research, defining technical security requirements, component and end-to-end testing, as well as education & training. ENCS uses its network in academia, government and business to provide cyber security solutions and counsel dedicated to the needs of national Distribution System Operators (DSO) and regulators.
Maarten Hoeve is Director Technology at ENCS. Maarten leads ENCS developments in security governance, training, assurance and monitoring and incident response. Maarten drives ENCS membership projects and is ENCS liaison with the research community.
Content Partner