The smarter E Podcast Episode 78 | January 27, 2022 | Language: German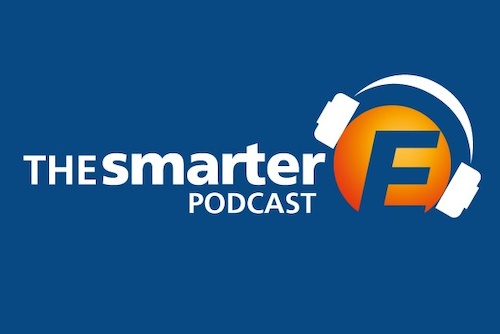 Retrofitting is an exciting issue. The term describes the conversion of existing combustion engine vehicles to environmentally friendly electric drive. This not only ensures cleaner air, but also saves money and raw materials. The German eMobility Association (BEM) has long called for retrofitting efforts to be promoted at least as much as new construction of e-vehicles. But does the business model even make economic sense? And is retrofitting also suitable for the mass market? We talk about this with Heiko Fleck, Managing Director of Fleck GmbH.
Timeline:
2.44: How does retrofitting actually work?
6.19: What does a retrofit cost and is it economical?
12:03: How large is the market for providers of retrofitting services for internal combustion engines?
17.56: What other advantages does retrofitting bring?
About The smarter E Podcast
The smarter E podcast is all about the current trends and developments in a renewable, decentralized and digital energy industry. Our moderators Tobias Bücklein and Zackes Brustik welcome and interview personalities who shape our industry and drive developments forward. A new episode is published every Thursday.
Click on the logo to listen to the podcast on the platform of your choice.
About Heiko Fleck and Fleck GmbH
A good ten years ago, Heiko Fleck came up with the idea of equipping classic cars with electric motors and making the classic car hobby emission-free. The idea caught on: In the meantime, the engineer from Pfarrkirchen in Bavaria has already converted several hundred classic cars as well as many current cars to electric drive.
Content Partner