The smarter E Podcast Episode 129 | March 30, 2023 | Language: German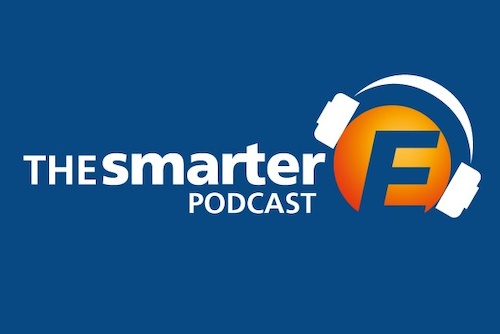 In addition to the effects of climate change, current geopolitical and energy policy developments are making us very aware that we must finally get serious about getting out of the fossil-fuel dependency of our energy consumption. The heating sector is strongly affected here and faces enormous challenges. There is currently a lot of discussion in Germany, especially with regard to heat pumps. But the heat transition needs much more. But what exactly? What role does solar thermal play? We talk about this with Christian Fink, Managing Director of the AEE - Institute for Sustainable Technologies in Austria.
Timeline:
03:02 What role can and should the heat pump play in the future and how much CO2 can we save as a result?
07:47 In what way is there the possibility to couple the heat pump with solar thermal (water-water heat pump)?
09:20 Hybrid collectors (PVT): these are experiencing strong growth. Why are these in particular so important for the transformation of our energy system?
13:32 How do solar thermal and other renewables like heat pumps, photovoltaics, geothermal and biomass interconnect?
16:25 A look at the 33rd Symposium on Solar Thermal and Innovative Heating Systems at the Banz Monastery: What can participants look forward to?
Information and tickets for the 33rd Symposium on Solar Thermal and Innovative Heating Systems from May 09-11, 2023 at the Banz Monastery in Bad Staffelstein can be found here: www.solarthermie-symposium.de
About Christian Fink und AEE
AEE - Institute for Sustainable Technologies (AEE INTEC) was founded in 1988 and is today one of the leading European institutes of applied research in the field of renewable energy and resource efficiency. In the three target group areas "Buildings", "Cities & Grids" and "Industrial Systems" as well as three technological working groups "Renewable Energies", "Thermal Storage" and "Water and Process Technologies", the R&D projects carried out range from basic research projects to the implementation of demonstration plants.
Christian Fink has acted as managing director in the company since 2020, previously developing the "Building and Renovation" work area until 2008 and then the "Thermal Energy Technologies and Hybrid Systems" work area. In addition, he is acting as technical director of the 33rd Symposium Solar Thermal and Innovative Thermal Systems in 2023 from May 09-11 at the Banz Monastery (Bad Staffelstein).
Content Partner