The smarter E Podcast Episode 54 | July 1, 2021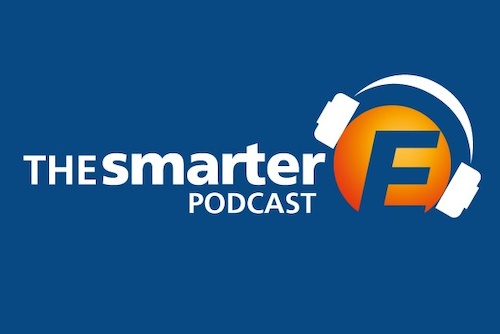 Very few western countries are feeling the effects of the climate change on a very immediate every day basis. Which makes it quite difficult to advocate for a change in behaviour and policies amongst the constituents, if the effet is either years or miles away. But not in California though: For several years now, California has made the world headlines with dramatic forest fires, only parallel by Australia. Which is maybe one of the many reasons that it is also on the forefront of making an energy transion happen. In that regard California can almost be seen as a model region for many other countries.
So what can other regions learn from the example of California when it comes to counter measures? And which of the steps that California has put into action are already having an effect? We talk about this with Bernadette del Chiaro, Executive Director of the California Solar & Storage Association (CALSSA).
That's what we're talking about today with Bernadette del Chiaro from California Solar & Storage Association.
About The smarter E Podcast
The smarter E podcast is all about the current trends and developments in a renewable, decentralized and digital energy industry. Our moderators Tobias Bücklein and Zackes Brustik welcome and interview personalities who shape our industry and drive developments forward. A new episode is published every Thursday.
Click on the logo to listen to the podcast on the platform of your choice.
About Bernadette Del Chiaro and die California Solar & Storage Association
The California Solar & Storage Association (CALSSA) has advanced the common interest of the solar and storage industry for over 40 years, making California the most robust market in the U.S. The association is the state's largest clean energy business group with over 600 member companies, primarily small businesses based in communities throughout the state, that manufacture, design, install, finance and provide other resources to the growing local solar and storage market in California.
Bernadette Del Chiaro came to the California Solar & Storage Association in July 2013 and has built the organization into the largest clean energy business group in the state. Prior to her work with CALSSA, Ms. Del Chiaro served as the Director of Clean Energy and Global Warming Programs at Environment California as well as the Western States Regional Director for Environment America. Since 2002, Bernadette has been a leading voice on several California clean energy initiatives.
This Podcast Episode is Supported by