The smarter E Podcast Episode 84 | March 10, 2022 | Language: German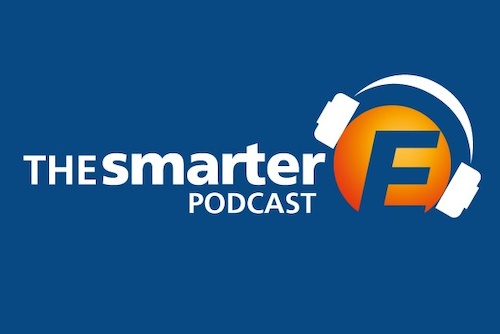 Protecting the climate and being rewarded in cash - this is a double benefit that owners of electric vehicles can look forward to starting this year. This is made possible by the greenhouse gas reduction quota (GHG quota). With this quota, the German government is providing concrete incentives for more climate protection in the transport sector.
But what exactly is behind this quota? How much money can be saved in concrete terms? And what other current developments are taking place in the electromobility market? We talk about this with Marcus Fendt, Managing Director of The Mobility House.
Timeline:
0.58: What exactly is behind the GHG quota?
4.52: Who is the GHG quota aimed at and how can you claim it?
14.50: V2G and more - how do we get the electric car integrated into the energy grid?
25.28: About current developments in the e-car market
About The smarter E Podcast
The smarter E podcast is all about the current trends and developments in a renewable, decentralized and digital energy industry. Our moderators Tobias Bücklein and Zackes Brustik welcome and interview personalities who shape our industry and drive developments forward. A new episode is published every Thursday.
Click on the logo to listen to the podcast on the platform of your choice.
About Marcus Fendt & The Mobility House
Shaping an emission-free energy and mobility future - that is the goal of The Mobility House. Their technology connects the automotive and energy industries. The company integrates vehicle batteries into the power grid through intelligent charging and energy solutions. In this way, The Mobility House promotes the expansion of renewable energies, stabilizes the power grid and makes electromobility more affordable.
Marcus Fendt has been with The Mobility House since 2010 and, as Managing Director, is responsible for sales, business development and communications.
Content Partner