The smarter E Podcast Episode 99 | July 07, 2022 | Lanuage: German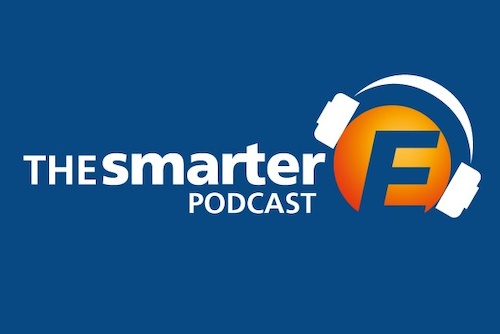 In terms of gross electricity consumption in Germany, the share of renewable energies has more than doubled in the last ten years. In contrast, the dependence on fossil fuels for final energy consumption is still very high at over 80%. How can we become less dependent on coal, oil and gas as quickly as possible? Can we rely on there always being enough electricity in the future, when the majority of the population heats with electricity and only electric cars are on the road?
It will be particularly exciting in the low-voltage grid, where decentralized PV systems, heat pumps, charging stations or even entire microgrids are connected. We talk to Ulrich Hempen, Vice President Business Unit Solutions at WAGO Kontakttechnik, about how the grid can be better monitored, controlled and protected against cyberattacks.
Timeline
3.30: Due to the growing share of renewable energies, power generation is becoming increasingly volatile. What does this mean for security of supply and stability in the power grid?
8.30: About the status quo of the low-voltage grid in Germany.
14.12: Where do we need to start specifically to monitor and secure grid stability?
17.12: Germany's energy systems are an attractive target for hackers. How can we make our systems more secure?
About The smarter E Podcast
The smarter E podcast is all about the current trends and developments in a renewable, decentralized and digital energy industry. Our moderators Tobias Bücklein and Zackes Brustik welcome and interview personalities who shape our industry and drive developments forward. A new episode is published every Thursday.
Click on the logo to listen to the podcast on the platform of your choice.
About Ulrich Hempen and WAGO Kontakttechnik:
WAGO GmbH & Co. KG is a German company and manufactures components for electrical connection technology as well as electronic components for decentralized automation technology. The company is headquartered in the eastern Westphalian city of Minden in North Rhine-Westphalia.
Ulrich Hempen has been employed at WAGO since 2007. Here, he is responsible for the international key account and industry management of energy and process technology, which will additionally be expanded to include the industrial sector in 2012.
Content Partner