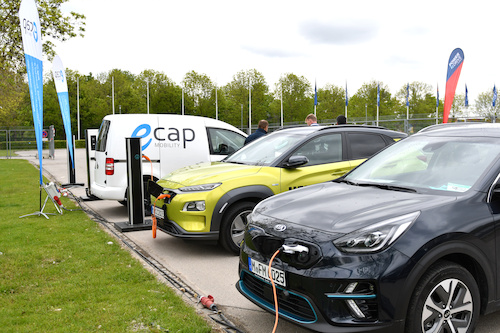 Looking for electric vehicles, but want to get a personal impression first? Are you tired of taking a close look at the electric cars at the exhibitors' booths, but not being able to get in close contact with them? You want to drive one yourself?
Then go to the outdoor area next to the exhibition halls and sit in one of the latest e-cars. Power2Drive exhibitors will provide their latest vehicle models for free test drives.
Experience a whole new driving experience from the car park. You will be electrified to experience the seamless and immediate acceleration of an electric motor. No flashy sports car, driven by a combustion engine can keep up over the first few meters. Because that's what sets an electric vehicle apart: they also impress with low speed and high torque. Experience it yourself.
Impressions from Previous Years