The smarter E Podcast Episode 34 | January 14, 2021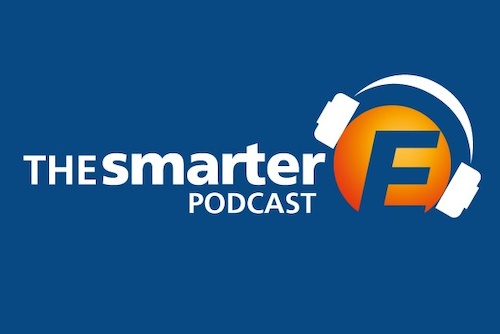 Can we actually build a reliable and at the same time affordable and climate-friendly energy system?
Hans Korteweg and his colleagues at COGEN Europe say 'Yes!'.
Actually they've made it their mission to implement this vision in Europe. And as the organisations name suggest their primary focus therefore is on so called Cogeneration meaning the combined production of heat and electricity. In this episode you will learn what we actually mean, when we talk about cogeneration, the fields and industries which could benefit from this approach and it's potential for Europes economy and job market.
Timeline:
2.20: What exactly is Cogeneration and how does it work?
4.19: What role does Cogeneration play in the overall context of the new energy world?
7.08: About the key findings of the Study "The role of Cogeneration 2050"
13.25: Hydrogen in the context of Cogen?
16.10: What about potential for use in Cogeneration in large scale?
About The smarter E Podcast
The smarter E podcast is all about the current trends and developments in a renewable, decentralized and digital energy industry. Our moderators Tobias Bücklein and Zackes Brustik welcome and interview personalities who shape our industry and drive developments forward. A new episode is published every Thursday.
Click on the logo to listen to the podcast on the platform of your choice.
About Hans Korteweg and COGEN
COGEN Europe, the European Association for the Promotion of Cogeneration, is the cross-sectoral voice of the cogeneration industry. Its mission is to work with EU institutions and stakeholders to shape better policies and eliminate administrative, regulatory and market barriers to the wider use of cogeneration in Europe. Hans Korteweg brings as managing director, a wealth of expertise to his new role at COGEN Europe.
He has more than 15 years of energy and environment policy experience, during which time he spearheaded the implementation of effective communications and lobbying strategies for high-growth organisations in Brussels, across Europe and internationally. He also has a decade of association management experience.
This Podcast Episode is Supported by