The smarter E Podcast Episode 17 | September 10, 2020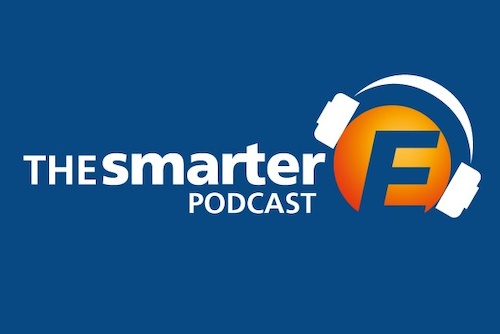 The energy transition is seen by many as an expensive investment project, the necessity of which is questioned, for example, by those who do not want to believe in climate change.
But will the switch to renewable forms of energy really be that expensive for consumers? And are the economic consequences for Germany really that dangerous? Or are there great future opportunities in this development?
We will discuss this with economic expert Prof. Dr. Claudia Kemfert from the German Institute for Economic Research (DIW).
About The smarter E Podcast
The smarter E podcast is all about the current trends and developments in a renewable, decentralized and digital energy industry. Our moderators Tobias Bücklein and Zackes Brustik welcome and interview personalities who shape our industry and drive developments forward. A new episode is published every Thursday.
Click on the logo to listen to the podcast on the platform of your choice.
About Prof. Dr. Claudia Kemfert and the DIW
Prof. Dr. Claudia Kemfert heads the Energy, Transport, Environment department at the German Institute for Economic Research DIW Berlin and is Professor of Energy Economics and Sustainability at the Hertie School of Governance. She is an economic expert in the fields of energy research and climate protection.
In 2016 she was appointed to the Advisory Council for Environmental Issues SRU and received the German Solar Prize and the Adam Smith Prize for market-based environmental policy. She is a top researcher and a sought-after expert on politics and the media.
This Podcast Episode is Supported by