Insights – Thursday, April 09, 2020
This article originally appeared on April 2, 2020 at www.sc.com
Over the past few weeks the COVID-19 pandemic has caused significant macroeconomic turbulence, with many questioning not if we are on the brink of global recession, but when.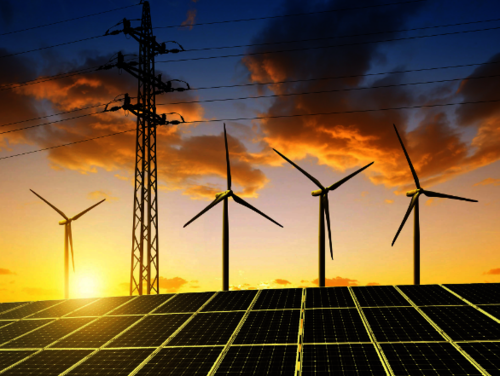 While the clean energy and environment-focused sectors have so far fared slightly better than their resources-driven counterparts, cracks are starting to emerge.
Investment in the clean energy sector has been slowing for a few years now, after peaking in 2017. This is a situation that is only set to worsen as the impact of COVID-19 continues to squeeze liquidity conditions. Energy research company Rystad Energy warns this could lead to a complete halt in the growth rate of renewable energy installations.
We can also expect to see project execution delays, the postponement of auctions (which accounted for a staggering c.80GW of capacity procurement in 2019) and difficulties in operating and maintaining existing projects, especially when it comes to complex assets like offshore wind.
Project financing impact
While the good news is that banks are much better capitalised than they were in during the Global Financial Crisis, and a downturn in the oil market is likely to drive more liquidity to the clean energy sectors, the fact remains: liquidity has become more scarce since COVID-19 hit. We are increasingly seeing investors moving away from riskier opportunities.
This could have a knock-on effect for the financing of projects in frontier markets as well as newer technologies where risk-sharing practices are not as well established. Smaller developers with projects not yet off the ground could also be hit hard, as their financing becomes scarce.
Power demand drops
As market shutdowns continue around the world, daily energy consumption has fallen. New York (see chart at the bottom) is just one example of this.
It remains unclear exactly how this type of shock will impact sub-sectors like renewable energy, which are somewhat protected by long-term power purchase agreements (PPAs). What we should be aware of, however, is that PPA prices are in many cases higher than market prices and, as the demand declines, there could be higher risk of curtailment coming through.
Over the longer term we can also expect some repricing in the asset markets as investors grapple with higher offtake risk as wave of sovereign downgrades now hit the headlines from Mexico to UK to Oman.
Stranded projects likely
Greenfield projects are already experiencing disruption as a direct impact of COVID-19 – large wind manufacturers GE, Vestas and Siemens Gaemsa have all reported plant closures. In solar, a shortage of installation components including inverters and modules is pushing prices up by as much as 15 per cent in markets like the US.
In our view, this may spell adversity for greenfield project bids that have already been awarded – some of these will be salvaged by higher quality bidders, but a number of these situations are likely to result in stranded projects which may never see the light of day.
Given the risks around executing new projects at this time, we would also expect to see energy procurement contract prices increase in the near- to mid-term.
We may also see resource companies, particularly in the oil and gas sector, materially reducing investment into cleantech value chains at least in the near term. These companies have historically opted to be in the riskier part of the business (direct PPAs, technology etc) given their preference for higher returns, however, the COVID-19 situation means the conversation is shifting from business diversification into protecting core cash flows and liquidity.
This is a situation that would have been unthinkable, even just three months ago.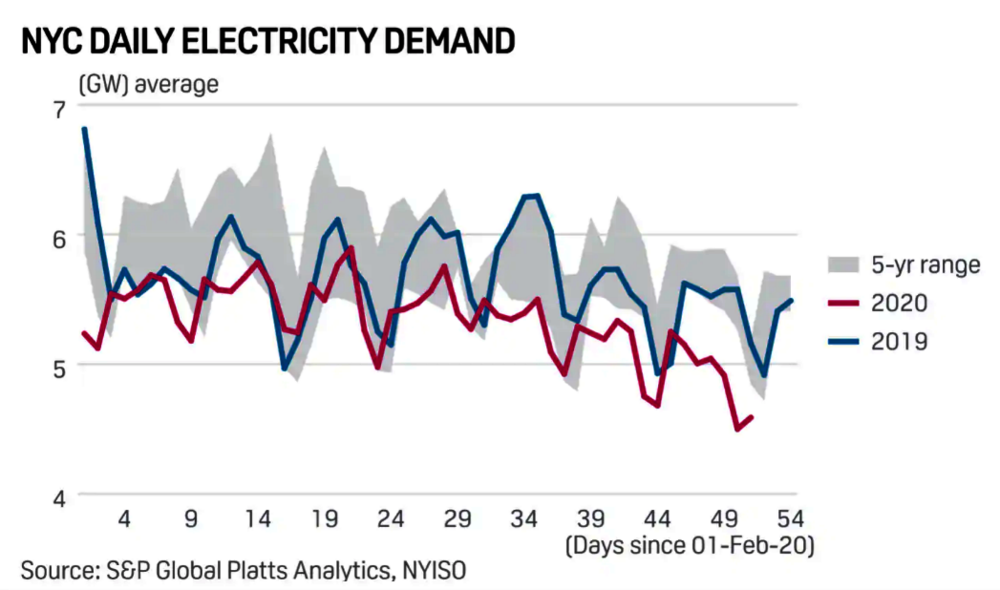 Electric vehicle demand could be hit
In the near-term, energy storage and electric vehicle (EV) are also expected to be significantly impacted by COVID-19 as on-going production disruptions and a restriction of labour movement in Asia causing production and supply disruption. Battery manufacturers CATL, BYD, and LG Chem have all warned of an impact on their business.
We also expect a significant and long-term impact on the speed of EV adoption as the sector faces a perfect storm of lower oil prices, which will delay the break-even point for EVs, and the upcoming recession, which will reduce the overall demand for cars as well as prevent consumers from paying the material premium demanded for EVs.
The clean energy opportunity
While the negative impact of COVID-19 on the clean energy sector is clear, some opportunities are emerging.
Industry insiders have long complained of short-term build and flip investors bringing returns down to unsustainable levels. The current crisis offers an opportunity for long-term capital providers to enter into or expand their presence in the clean energy sector.
But the biggest challenge and the opportunity for all of us is the unprecedented amount of stimulus spending that has been announced globally. A total of USD7 trillion (and counting) has been announced across tax breaks, government spending, money printed by central banks, and more.
The fossil fuel sector enjoys over USD400 billion of subsidies each year – and the International Energy Association estimates that 70 per cent of the world's energy investments is driven by governments.
This stimulus funding then offers a once in a generation opportunity for all industry participants including developers, investors and financiers to shape this spending to accelerate the energy transition and low-carbon agenda.

Author: Sujay Shah, Global Head & Managing Director, Cleantech Coverage | Standard Chartered
Image: The impact is being felt across the clean energy sector, including offshore wind
The ees International Magazine is specialized on the future-oriented market of electrical energy storage systems, not only from a technological-, but also a financial and application-oriented point-of-view. In cooperation with ees Global, the ees International Magazine informs the energy industry about current progress and the latest market innovations.