Industry News – Friday, October 09, 2020
The U.S. Department of Energy's Office (DOE) of Energy Efficiency and Renewable Energy (EERE) and the Dutch Ministry of Economic Affairs and Climate Policy's Directorate General for Climate and Energy issued a statement of intent to collaborate on collecting, analyzing, and sharing information on hydrogen production and infrastructure technologies.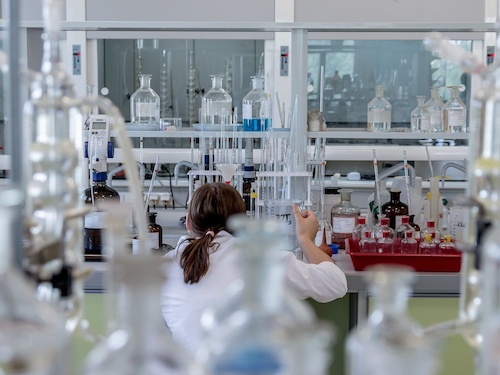 Real-world data from hydrogen applications will be gathered to guide both organizations' future hydrogen research and development and demonstration activities. The statement includes leveraging technical expertise and state-of-the-art equipment and facilities to validate the performance and durability of electrolyzers, which produce renewable hydrogen using water and electricity.
An additional focus area will cover lessons learned and harmonization of safety, codes and standards in emerging areas like hydrogen and natural gas blending.
"This partnership will help address key hydrogen R&D areas, pave the way for at-scale hydrogen demonstrations, and foster new national, regional, and worldwide hydrogen value chains," said EERE's Assistant Secretary Daniel R Simmons. "As EERE-supported hydrogen and fuel cell technologies continue to gather momentum, we, as well as DOE's Office of Technology Transitions, are pleased to be spearheading this collaboration."
Sandor Gaastra, the Director General for Climate and Energy, said, "This new strategic cooperation between the U.S. and the Netherlands on hydrogen will foster cooperation between Dutch and American practitioners in hydrogen research, industrial demonstrations to scale-up, regions and ports, innovative small and medium enterprises, and start-ups. Together with our excellent partners in the U.S. and at DOE, our objectives are to boost necessary cost reductions for producers and consumers and to create first mover and job opportunities in new hydrogen value chains. I foresee a growth model, starting now with a focus on aligning necessary innovations in offshore wind, electrolyzer systems, and new industrial demand; in the future, other important sectors may be included in our mutually beneficial cooperation efforts."

Source: U.S. Department of Energy ǀ www.energy.gov
Image: Pixabay ǀ pixabay.com
The ees International Magazine is specialized on the future-oriented market of electrical energy storage systems, not only from a technological-, but also a financial and application-oriented point-of-view. In cooperation with ees Global, the ees International Magazine informs the energy industry about current progress and the latest market innovations.