Insights – Friday, July 24, 2020
This article appeared first on July 21, 2020 at www.altenergymag.com.
Building information modeling (BIM) is a new form of technology that helps the construction industry with planning and management. As renewable energy grows as a primary focus for buildings, BIM offers a key way to enforce that sustainability. BIM aids construction project planning. It augments processes with 3D designs to facilitate better, more sustainable buildings. From solving conflicts to offering new opportunities, BIM assists in energy efficiency from start to finish. Here's how: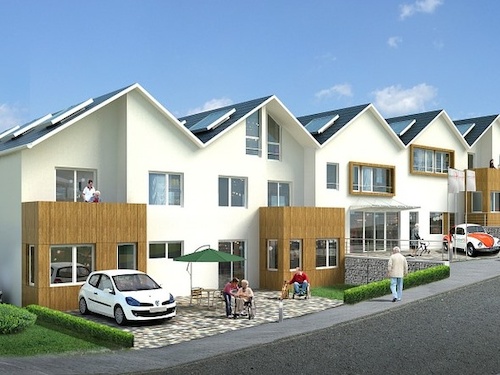 1. Modeling
BIM's central focus is modeling, designing and planning. When creating a building that focuses on renewable energy efficiency, contractors must account for the energy impacts each plan and model will have. That way, experts see the different effects each design will have on its environment and surrounding community. They can then choose the most energy-efficient model.
2. Smart Building
Experts should design with smart building solutions in mind. Renewable energy comes in different forms — whether it comes from using solar power or designing with the sun in mind.
Other options for smart technology include energy-saving products. From HVAC systems to energy-efficient refrigerators, each device is critical in the building process. BIM accounts for everything during the modeling phase so experts can see the impacts.
3. Planning
At their core, BIM systems are about planning. They provide critical information for each member of the team, from architects to contractors. The systems extend beyond short-term ideas and show how materials will hold up over time.
Part of achieving optimal energy efficiency includes a long lifespan. Renewable and efficient options for power should withstand the upcoming years with optimal performance. With a long-term view in mind, experts can choose the best path.
4. Green Building
Sometimes, the most efficient options lie within the infrastructure itself. For instance, using natural lighting reduces the need for energy-wasting artificial light. Similarly, using BIM to design a building that accommodates the rise and set of the sun can lower heating and cooling needs.
Additionally, using sustainable materials to construct the building is an integral part of accomplishing energy efficiency.
5. Collaborating
The building process involves dozens of professionals. Many hands are on deck, including urban planners and designers, architects, city planners, engineers and contractors. BIM facilitates more collaboration between professionals due to its ease with modeling and designing. With more collaboration comes more ideas about renewable energy. Fewer idea clashes occur, which can direct the focus on fostering effective renewables.
6. Processing
When the planning phase turns to active construction, BIM will continue to help. After experts agree on the best design, they move to the implementation and construction stage, where they will use BIM's most energy-efficient plan. Faster building means fewer instances of replanning or debating over blueprints. This efficiency ultimately reduces energy usage and emissions from building materials and construction vehicles.
7. Reducing Errors
Similar to its ability to facilitate faster processes, BIM planning will reduce the number of errors contractors run into on the job. A mistake or unexpected obstacle can set the project back days or weeks. With more efficient planning from BIM, these dilemmas become less common. That way, builders use less energy on the job.
8. Making Maintenance Improvements
BIM designing is part of the building process. It shows how long power systems can last and how their performance should hold up. Other BIM data insights, however, illuminate maintenance necessities. Maintenance is critical since an inefficient or damaged system can waste energy and, therefore, money. The most sustainable power options will require updates to continue running smoothly.
9. Increasing Transparency
Social pressure and demand are part of the reason why many industries are transitioning to energy-efficient practices. With BIM, experts can provide transparency with concrete plans and statistics. That way, they can show the public their commitment to helping the environment. BIM also improves transparency from phase to phase. Each professional can see the energy plans and make changes to enhance them.
10. Reducing Energy Use
Buildings contribute to a significant amount of electricity overconsumption and carbon emissions. These structures release up to 33% of greenhouse gas emissions through power consumption. BIM planning and designing reduce that number in every aspect. Whether it's energy waste, production or usage, BIM addresses each step. Contractors can reduce their emissions on-site with a more energy-conscious plan.
BIM and Renewable Energy
BIM is becoming more popular within the construction industry. Simultaneously, renewable energy is a growing demand. These 10 ways show how the two overlap and create a more sustainable, energy-efficient future.

Authors: Emily Folk, Contributing Author | AltEnergyMag
Image: Pixabay | www.pixabay.com
The ees International Magazine is specialized on the future-oriented market of electrical energy storage systems, not only from a technological-, but also a financial and application-oriented point-of-view. In cooperation with ees Global, the ees International Magazine informs the energy industry about current progress and the latest market innovations.