Industry News – Monday, November 30, 2020
ENGIE inaugurates a SPORE (Sustainable Power for Offgrid REgions) platform on an island off the coast of Singapore. The lab will be used by ENGIE and its partners, Nanyang Technological University and Schneider Electric to test different renewable technologies including green hydrogen, provide training and demonstrate that a 100% renewable microgrid is possible.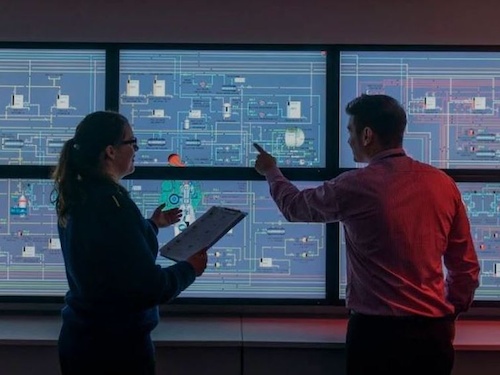 Realized under the local "Renewable Energy Integration Demonstrator" (REIDS) initiative, the project consists of a state-of-the-art, multi-fluid microgrid solution that generates 650 kW of electricity. The Semakau project will be the first of a series of R&D test-beds that will be set up by ENGIE across Southeast Asia.
Located on an island, ENGIE's REIDS-SPORE is an energy self-sufficient platform with different renewable energy sources and storage solutions integrated together. It boasts the largest wind turbine in Singapore, as well as a hydrogen full chain for electricity and mobility.
This SPORE platform will further test and develop different kinds of low carbon solutions in real, tropical conditions, and prepare their deployment to remote areas at a larger scale. Moving forward, it could serve as a learning center for industry and professionals to learn about these new technologies.
Shankar Krishnamoorthy, ENGIE's Executive Vice President in charge of Strategy & Innovation, Industrial Development, Research & Technology, and Procurement said: "This REIDS-SPORE platform lies at the heart of the energy transition that ENGIE is leading. It is a tangible demonstration of how we can accelerate our energy transition via smarter, greener and more accessible grid solutions, and demonstrates the relevance of a renewable and self-sufficient energy system, capable of satisfying electricity needs everywhere in the world."

Source: ENGIE | www.engie.com
Image: ENGIE | www.engie.com
The ees International Magazine is specialized on the future-oriented market of electrical energy storage systems, not only from a technological-, but also a financial and application-oriented point-of-view. In cooperation with ees Global, the ees International Magazine informs the energy industry about current progress and the latest market innovations.