Start-up Stories - Tuesday, October 20, 2020
Solar green roof system transforms flat roofs into biotopes that generate power
While green roofs can retain water and offer new habitats, rooftops are also needed to generate solar power. In our interview, Marcel Jastram, CEO of start-up Contec Deutschland, explains how his company's system meets these needs while also improving PV system yields.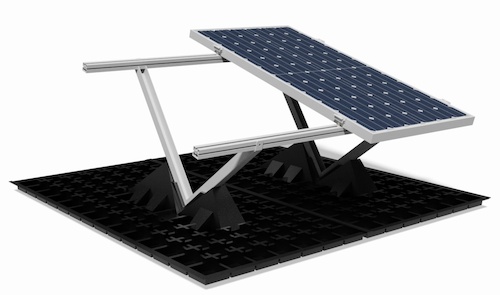 Mr. Jastram, with Contec.greenlight, Contec has combined green roofs and PV power in a single system. What advantages does this offer your customers?
In my opinion, one of the key advantages is the simple fact that our system doubles rooftop biodiversity. The PV modules create areas on the roof that are either intermittently or permanently shaded, which means that we can grow shade-loving plants in addition to the plants traditionally found in rooftop gardens. As a result, the rooftop habitat attracts a higher number of insects and even creates spawning grounds for amphibians.
Amphibians? On the roof?
Yes, it's quite exciting. In fact, I think it's really the nicest benefit of installing our system. But of course there are many other advantages. The water vapor emitted by the plants cools the PV system, helping it achieve higher yields. And since the greenery keeps the roof surface cooler, the building as a whole requires less cooling. The plants remove particulate matter from the air and absorb CO2. The sewer system transports the gray water to the sewage plant for purification. And, of course, when there are heavy rains, the integrated drainage boards retain water, relieving the strain on the sewer system.

Contec got its start sealing flat roofs and subsequently added green roofs to its portfolio. When did you expand into PV?
That was back in 2012 with our Swiss parent company Contec AG, which provided our financing. At that time, the Schwarz Group, which owns the German supermarkets Lidl and Kaufland, approached Contec with a problem. In order to comply with the water retention requirements included in the building regulations, the Group found itself increasingly compelled to install green roofs at its large distribution centers. But it also wanted to generate solar power as a cost-effective means of cooling the enormous halls. We sat down with ZSD Solar, a company based in North Rhine-Westphalia and our partner at the time, to develop a solution that combined green roofs and solar power generation. The result was the greenlight substructure. The new Lidl distribution center in French-speaking Switzerland was completed in December 2014. At the time, it was the largest green energy roof in the world.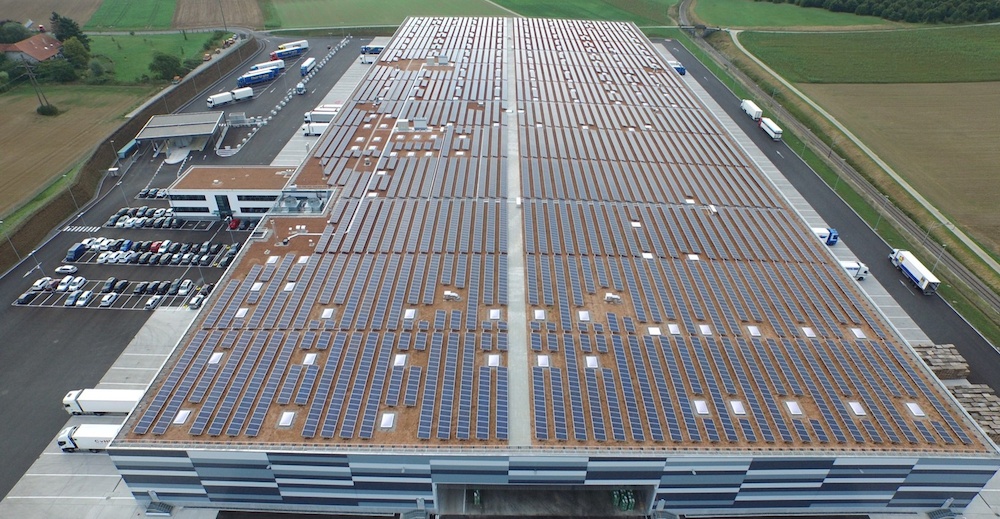 ©Contec
Interest in green roofs and PV usage is growing. What do you think is responsible for this increased awareness?
One factor that is certainly driving demand is the fact that urban dwellers are really suffering under the summer heat. Cities have a high proportion of sealed surfaces. Asphalt and concrete heat up considerably during the day, storing energy that is then emitted at night. As a result, urban areas have trouble cooling down. When the ratio of concrete to green space is out of balance, air quality also suffers. In addition, heavy rains are becoming increasingly common, which overloads the sewer system. A green roof is the cheapest way to hold back heavy rains so that the water is only gradually released into the sewer system. More and more customers are also looking to demonstrate their commitment to sustainability, for example by installing a PV system.
You mentioned Lidl as an example. What is the minimum roof size needed to implement your system? Are there any other requirements for the roofs?
The size of the roof isn't a concern. The Contec.greenlight system is suitable for any roof that is large enough for a PV installation. We work with companies that produce prefabricated houses to equip many single-family homes for development areas where green roofs are required, but homeowners also want to add PV systems. We also receive commissions from industry as well as for residential construction. The smallest roof that comes to mind was a carport in Berlin. From rabbit hutches to Lidl warehouses – if the structure will support it, you can put a solar green roof on it. Existing buildings must have already been equipped with a green roof or else be made of solid reinforced concrete, since our system can add loads of 130 kg/sqm.
Is your business mostly regional or are you also active internationally?
Contec Deutschland GmbH is a German company which is primarily active in the German-speaking countries as well as in bordering regions. We have completed several projects in the Netherlands and France, and once even had a project in Mexico City. But our focus is definitely on the German-speaking countries. Our Swiss parent company serves the rest of the world. Our German company additionally offers project management services for building envelopes.
What is the biggest challenge in terms of the system as a whole – leak tightness, the substructure or the plants?
None of the above. The biggest challenge is the interface, in other words, people. The baby boomer generation often claims that green roofs are bad because they have had frequent issues with their flat roofs and plants have taken over their PV systems. Of course, it all depends on what you plant. It's also important to ensure that in addition to servicing the PV system, the greenery receives regular care. In the past, it was also customary to either start by installing the PV system and then add plants, or to start with the greenery and then simply put a PV system on top of it. It's no surprise then that the systems became overgrown – this method doesn't make any sense. The biggest challenge now is to convince the planners to take a different approach. Once the flat roof is completed and approved, some of the greenery should be planted first. Then the substructure is installed and more vegetation is added on top as an additional load. Only once all of this is finished does the system installer mount the PV modules.
What is included in the Contec.greenlight system?
The system relies on modular units each consisting of a 2-sqm HDPE plate or trough, a bracket and an approximately 2-m-long module support profile along with all of the necessary small parts. This substructure can be installed on any root-resistant flat roof. The roof slope may not exceed 5°; otherwise our system must be installed with additional measures to prevent shearing.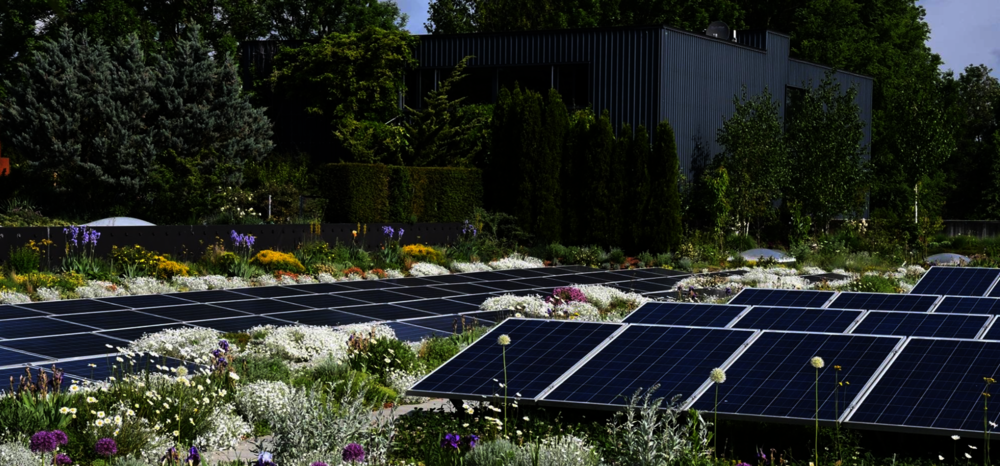 In 2019, you were among the start-ups represented at The smarter E and Intersolar Europe and were even named a finalist for the Intersolar AWARD. Contec had planned to exhibit this year as well. How would you describe your experience in 2019 and what convinced you register again for 2020?
Participating in the exhibition opened so many doors for us. It raised our profile on the market, which led to a demonstrable increase in sales. We are ultimately looking to become independent from our Swiss investors, which is why we wanted to take advantage of the exhibition again this year to present our brand, our product and our young company. We also wanted to use this opportunity to introduce the second generation of the Contec.greenlight system.
What are your goals for the next three years?
As I just mentioned, we are currently at work on a new version of Contec.greenlight. We want to introduce a variable bracket and offer even better water retention. With our hard PE trough, we are currently able to retain 43 l of water per square meter. In the future we will offer a support plate that can absorb more water. We also want to achieve independence and focus efforts on providing project management services for building envelopes.
This interview was conducted by Simone Pabst.

Further information: Contec